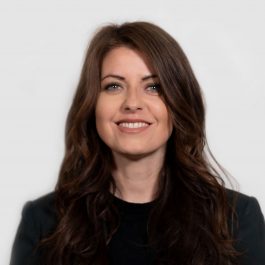 Andrea was a dear friend and colleague of many of us at the Center; we honor her contributions to our community in our memorial letter.
Dr. Andrea Chegut was formerly a Research Affiliate at MIT uncovering innovation in the built environment. She co-founded and directed the Real Estate Innovation Lab which is an inter-disciplinary team that identifies built environment innovative products, processes and technologies and their financial and economic impact.
Andrea also a co-founded DesignX, an entrepreneurial accelerator for new student and faculty ventures from MIT's School of Architecture and Planning that focuses on design, cities and the built environment. In addition to research, Andrea taught classes on innovation, corporate finance and entrepreneurship at MIT.
Andrea did her PhD in financial economics and has worked at the intersection of innovation, urban economics and real estate for over a decade. Prior to her work at MIT, Andrea had a career in securities asset pricing and worked in Europe on developing asset pricing models for commercial real estate, green buildings and digital infrastructure.