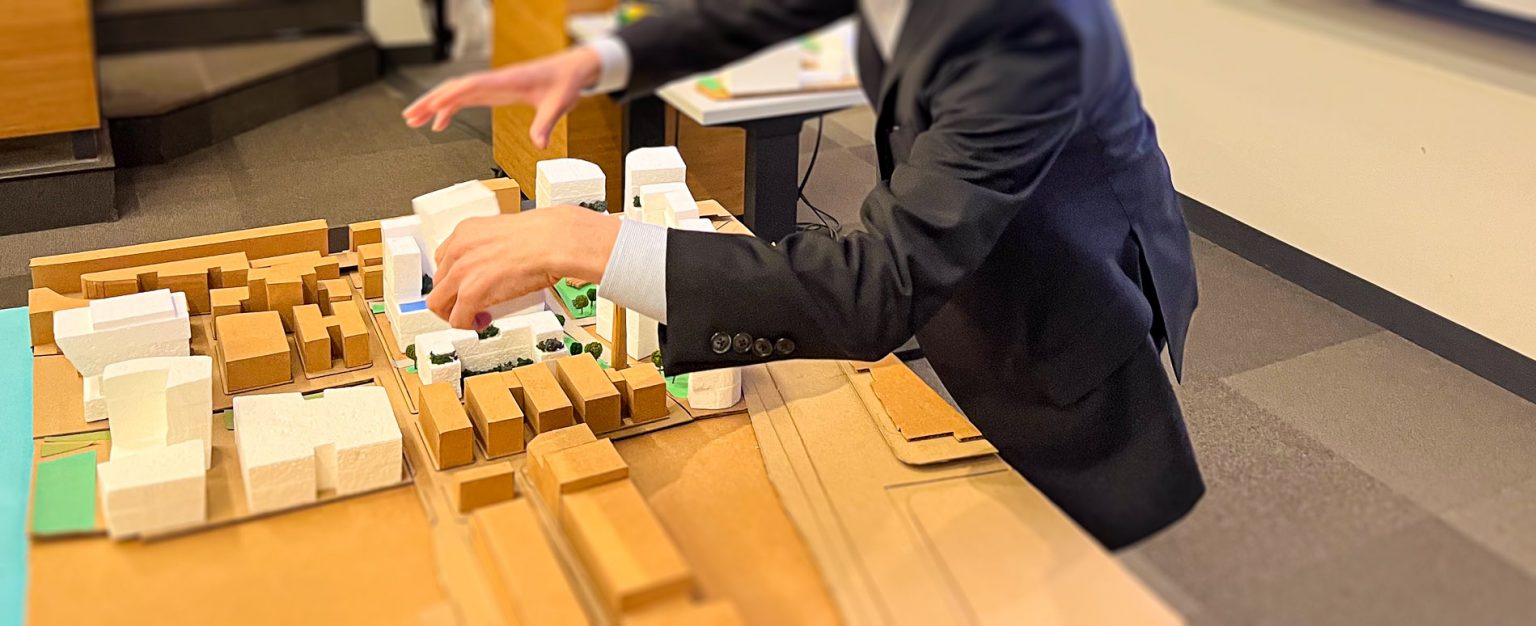 Master's Program
Geared toward direct application, our rigorous, concentrated, and multidisciplinary program offers an unparalleled education in real estate practice.
Master of Science in Real Estate Development (MSRED)
Launched in 1983, the MSRED is the first one-year degree in real estate development and the most concentrated, science-based graduate degree in real estate available.
Students benefit from CRE's unique ecosystem of interconnected academic research and industry partnership allowing them to apply cutting-edge discoveries to practical problems in effective, equitable, and creative methods. MSRED students gain the critical tools and skills required to succeed in the rapidly evolving global real estate industry while also grounding their practice within the critical frameworks of social, economic, and environmental sustainability.
Drawing on resources from the MIT School of Architecture and Urban Planning, the MIT School of Engineering, the Department of Economics, and the MIT Sloan School of Management, the MSRED offers a specialized education beyond the scope of traditional MBA. Two-year graduate programs typically require a year of study in general business coursework before concentrating on real estate.
Outside the classroom, post docs serve as key mentors through research experience in our CRE labs and initiatives that investigate everything from property markets and financial models to sustainability and technology.
Explore the program

The CRE introduces MSRED students to hundreds of industry professionals throughout the year. Learn about our year-round networking events and the greater MIT experience. 

Want to develop a strong career plan? The CRE brings together companies and professionals of disciplinary expertise and practice to engage with students. Internships, mentorships, networking and learning opportunities are all available resources.

Applicants seeking tuition assistance may apply for fellowships or fellow programs, self-funded through the CRE.
Leaving for grad school was definitely one of the most rewarding, life changing experiences of my professional life/career. Truly honored and grateful for my MSRED Degree.

— Delfin Wenceslao '08, CEO DM Wenceslao & Associates Inc.