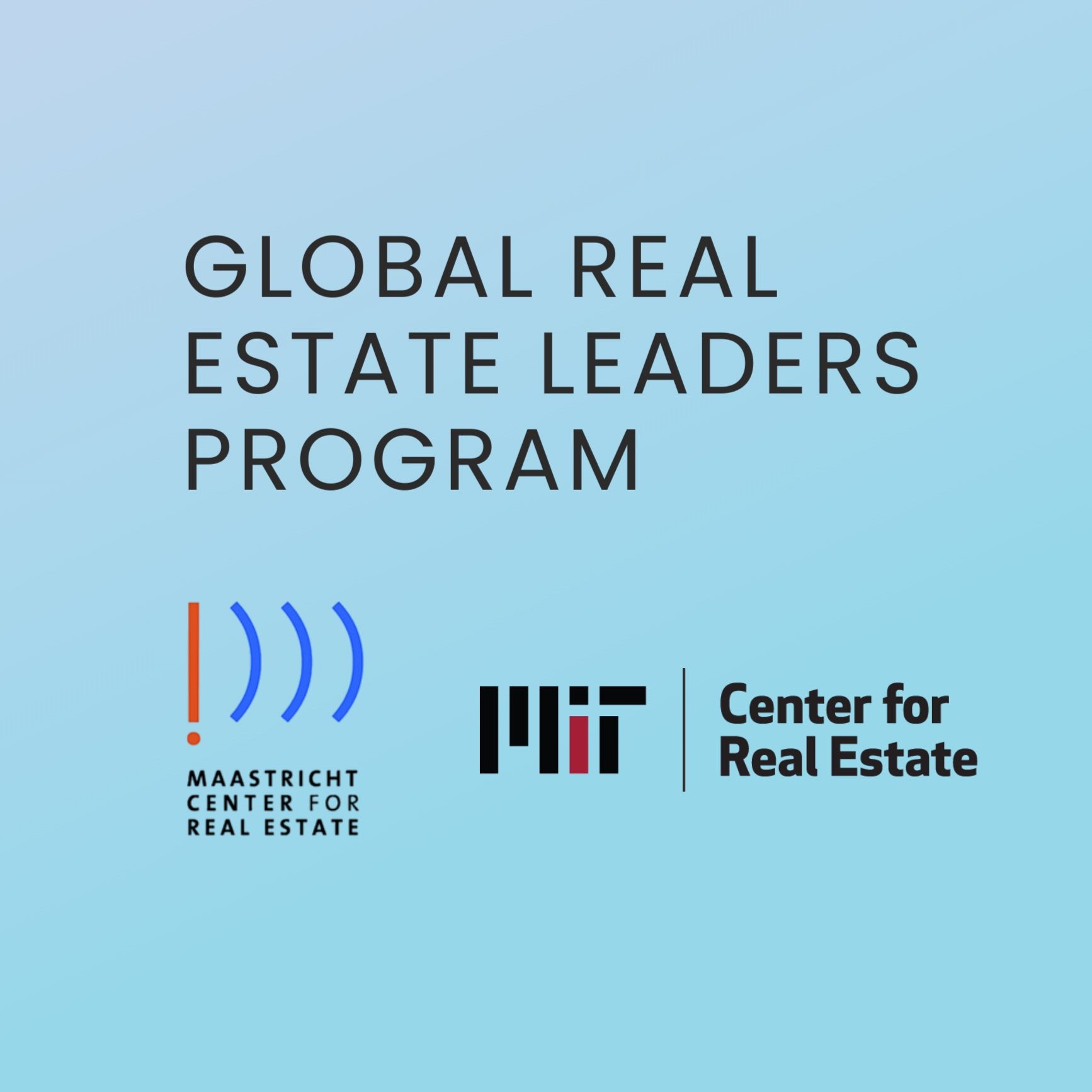 Program Description
MIT Center for Real Estate (CRE) and the University of Maastricht (UM) have partnered to offer the pioneering Global Leaders Program in Real Estate. This unique opportunity is designed for an international group of 25 individuals with considerable real estate industry experience (10-15 years). The program consists of courses taught over several week-long sessions on two continents. Highlights include:
Captivating lectures by world-class leaders whom have had a formative and transformational impact in their field;
Site visits to some of the most innovative and advanced buildings and ongoing projects developments in Europe and North America.
Admission is a selective process based on your professional achievements and organizational responsibilities. Early Bird applications are due by January 15, 2023: EUR 35,000. The regular application deadline is March 1, 2023: EUR 38,000.
Join our open house on Wednesday, January 25th at 11am EST to find out more about the program and the application process.