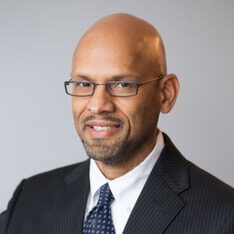 Thought Leaders: Michael Owu '86
Thought Leaders: Michael Owu '86
Date:
Tuesday, October 25, 2022
Location:
CRE Lecture Hall 9-354
Building an Innovation Cluster – MIT's Real Estate Investments in Cambridge
Michael K. Owu '86 — Managing Director, Real Estate, MIT Investment Management Company (MITIMCo)
Michael Owu joined MITIMCo in 2000. Prior to joining MITIMCo, he worked at the MIT Planning Office. Michael works closely with the Senior Vice President and other directors in all phases of the real estate investment process. As head of the development group, he oversees the planning, design, permitting, and construction in the Institute's direct commercial real estate investments in Cambridge.
His responsibilities also include coordinating and aligning land management and community relations strategies with Institute leadership. Michael earned a Bachelor of Science degree from MIT.