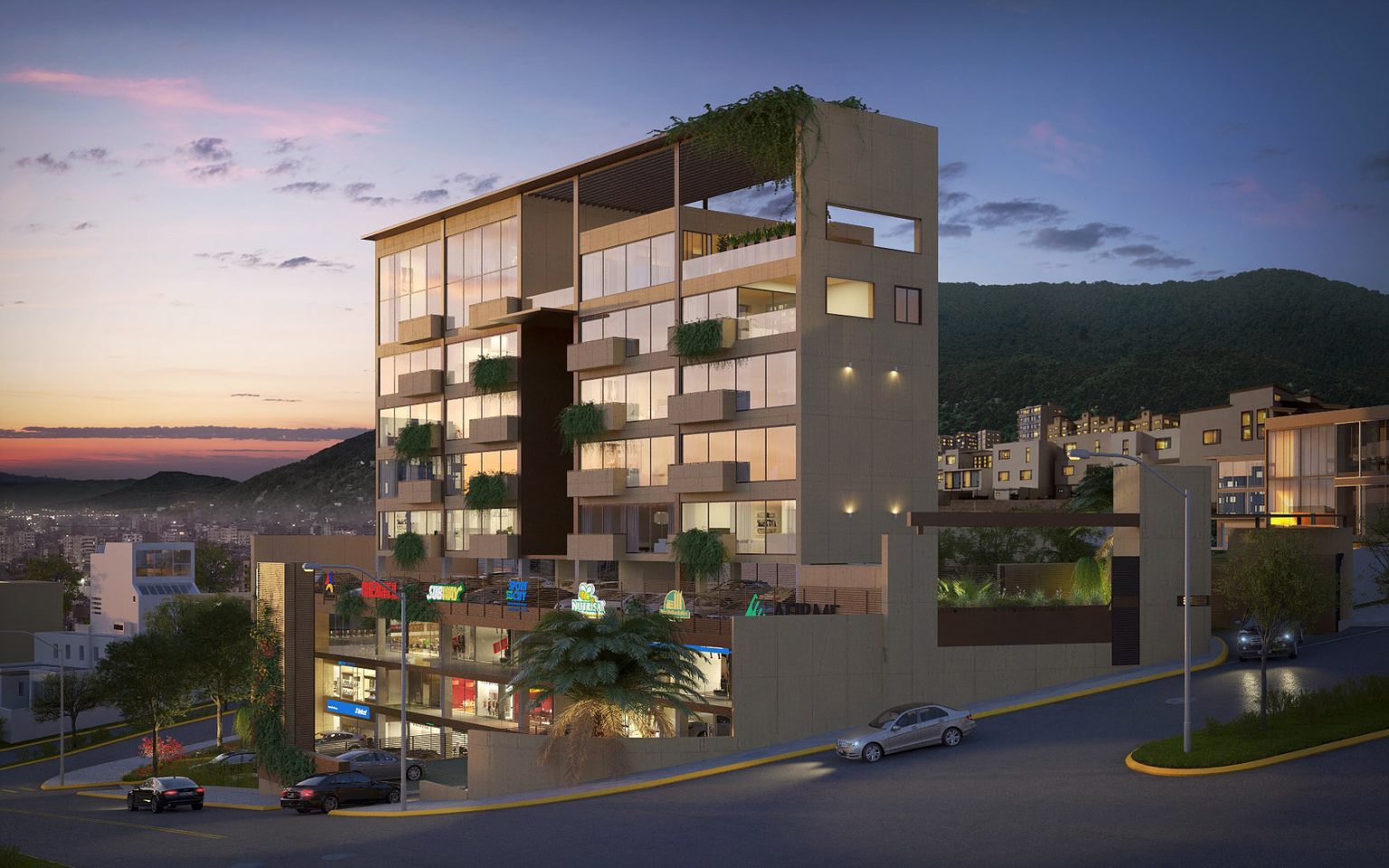 FIORA in Southern Monterrey, Mexico
In The News

Ariel Cruz (MSRED '15) is developing a project called FIORA in Southern Monterrey,  Mexico. This project will play a key role in the development of the city as a whole.
FIORA consists of a vertical mixed-use building: 14 one and two-rooms apartments with parking in the basement, a level of commercial spaces, and a plaza.
The project materializes an idea inspired by the integration of housing solutions and commercial areas to facilitate casual gatherings among its residents and visitors.   To accomplish this, the development offers amenities such as relaxation terraces that take advantage of the strategic site location and its views and a variety of multi-purpose spaces for recreation.