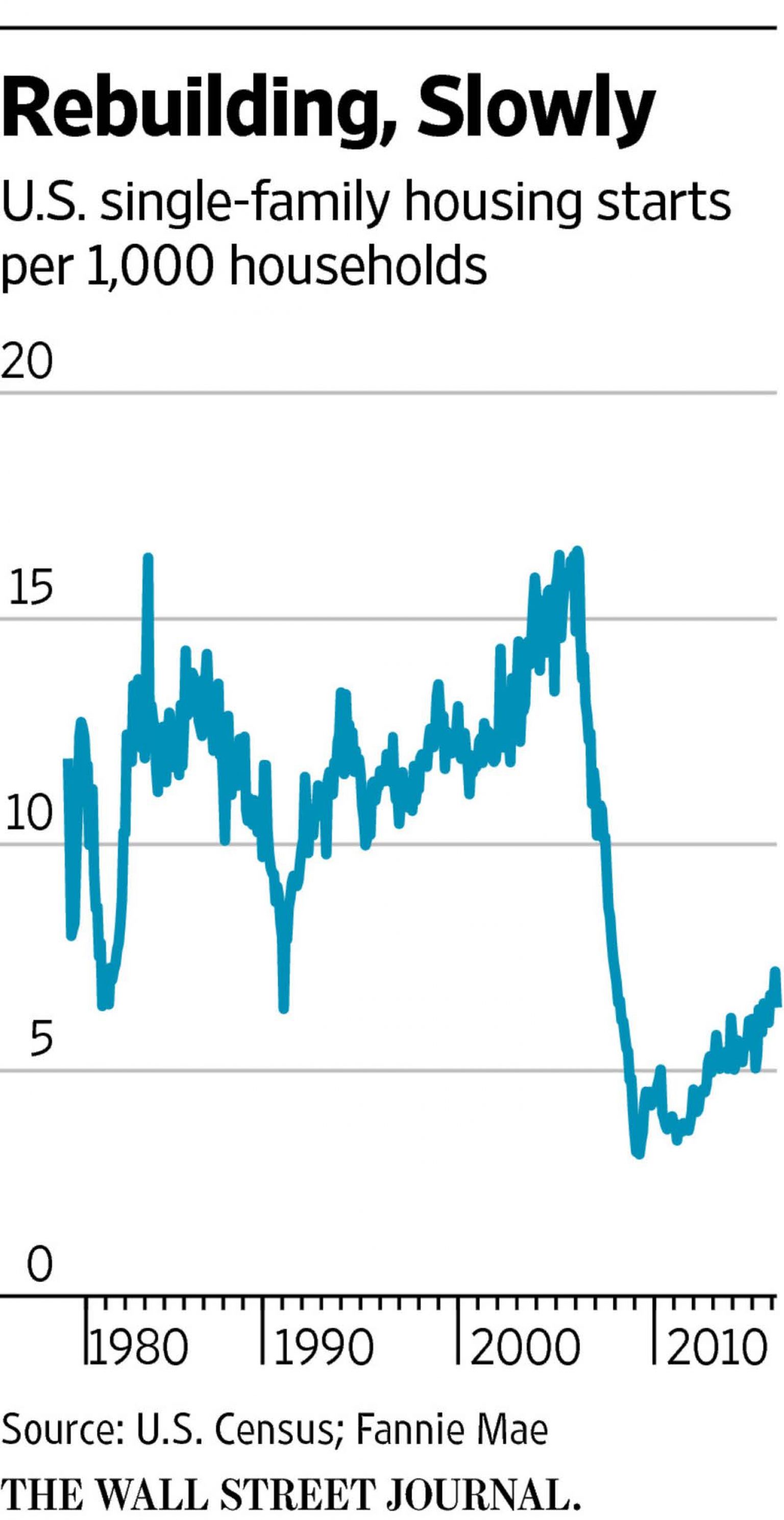 Professor Wheaton Talks to Wall Street Journal about Construction Lags Behind Broad Economic Rebound
In The News
Sparse building of new single-family houses remains an impediment to balanced recovery
By CHRIS KIRKHAM
U.S. unemployment is hovering near the lowest level in a decade, jobless claims have reached a 43-year low and home prices have surged to records. But in this eighth year of economic expansion, the number of single-family homes under
construction remains at recessionary levels.
Housing starts dropped 18.7% in November to a seasonally adjusted annual rate of 1.090 million, the Commerce Department said Friday. Permits, an indication of how much construction is in the pipeline, were down a milder 4.7% to 1.201 million.
Monthly housing figures are choppy, but the broader trend has been one of slow growth. New single-family home construction has more than doubled to a rate of 828,000 homes in November after bottoming at 353,000 in early 2009, but overall activity remains muted.