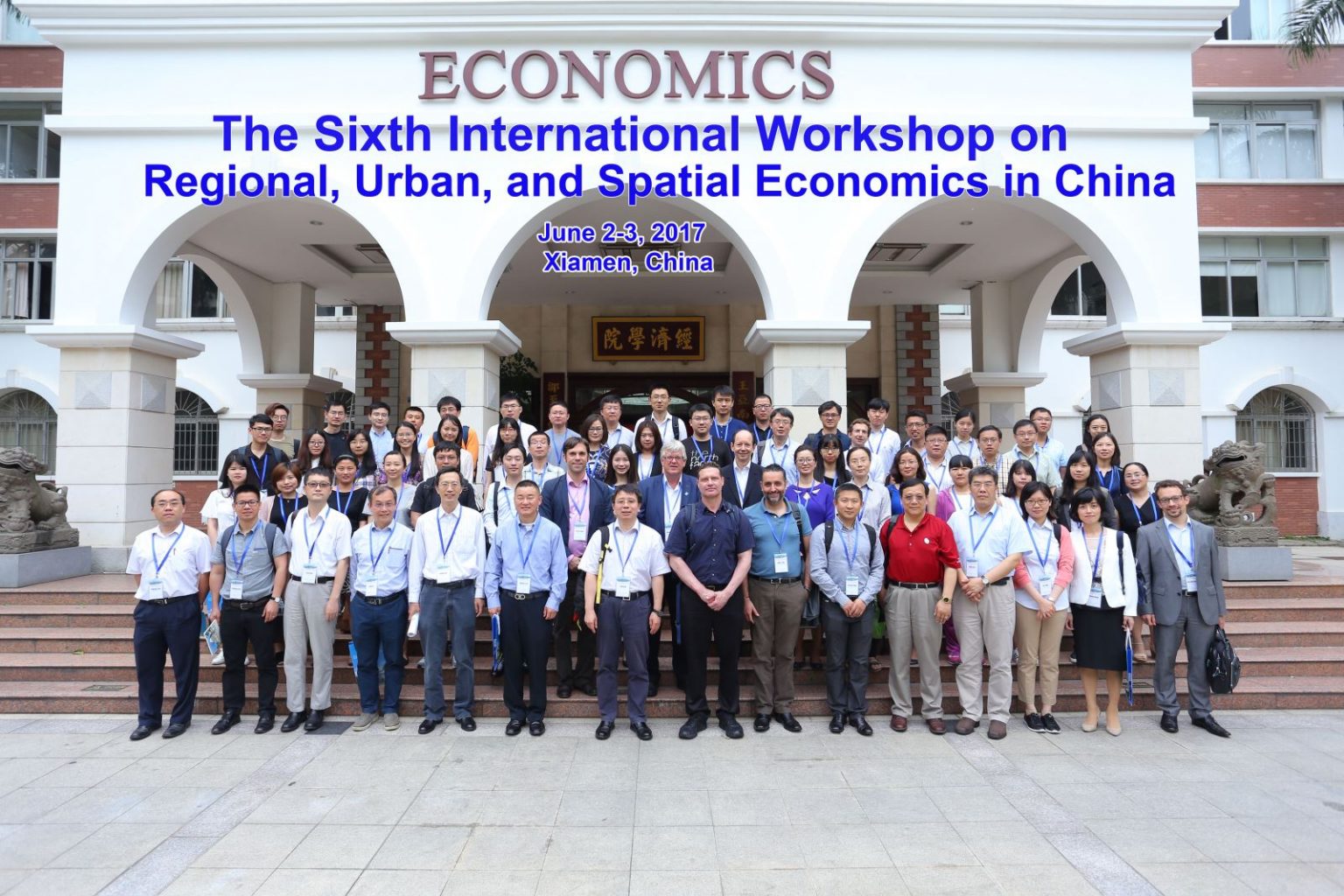 Profs. Siqi Zheng & Albert Saiz in Scientific Committee of Chinese Econ. Workshop
In The News
June 2-3, Xiamen University, China
Dr. Albert Saiz, Daniel Rose Associate Professor of Urban Economics and Real Estate and Director of the MIT Center for Real Estate, and Dr. Siqi Zheng, Samuel Tan Lee Associate Professor of MIT Center for Real Estate & MIT Department of Urban Studies and Planning, and Faculty Director of the Samuel Tak Lee Real Estate Entrepreneurship Lab, served as members of the scientific committee of the Sixth International Workshop on Regional, Urban and Spatial Economics (RUSE) in China at Xiamen University. Saiz, seventh from left in front row, and Xin Zhang MSRED '08 in attendance.
Albert Saiz spoke on June 3, Session 10 "ADBI Special Session" on the topic Housing Bubble and Government RegulationL Evidence from China's Home Purchase Restriction Policy with Buying Huang of Asian Development Bank.
Xin Zhang, MSRED '08 and Ph.D. in MIT ESD '15, discussed "Does Pollution Hurt the Revenue Base of Local Government" and "Running with a Mask? The Effect of Air Pollution on Marathon Runners' Performance".