After practicing as an architect primarily in Lagos, Nigeria for a few years, 'Kayode Agbalajobi decided to pivot his career to commercial real estate in 2019. He left the familiar surroundings of Lagos for a year of graduate school at MIT/CRE, where he earned a Master of Science in Real Estate Development (MSRED) degree and was awarded the Gerald Blakeley Fellowship for 2019-2020.
Kelly Cameron, Career Development Officer for MIT/CRE, said, "During our welcome luncheon, among the more than 30 new students entering the MSRED program from around the world, I distinctly recall the enthusiasm Kayode expressed about being at MIT." Not long after 'Kayode immersed himself in MIT's global community of learners, spearheading a cultural competency workshop that highlighted living conditions across the socio-economic spectrum for many living in Lagos, Nigeria, COVID-19 hit.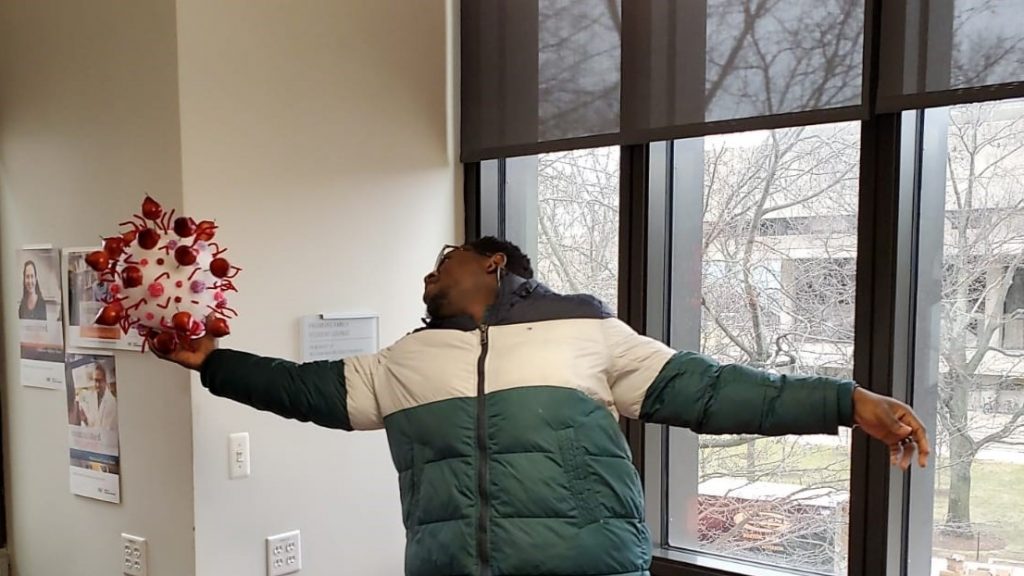 As the employment market began to shift, 'Kayode and his classmates were determined to view this disruption from a positive posture, jokingly creating their own model of the virus from RED studio materials. 'Kayode graduated into the pandemic in the summer of 2020, and interned at Industry Member, Carr, leading to a full-time role as a Senior Associate on the asset management and sustainability teams.
Despite a very challenging commercial office environment, 'Kayode's efforts and contributions at Carr led to his promotion to Director of Asset Management in the spring of 2023. His new responsibilities are a testament to his hard work and dedication, as well as his ability to adapt quickly to a new career in a new organization, new industry, new country, and arguably a new world. Kelly said, "What ['Kayode] and his Class of 2020 classmates, and many around the world didn't know, COVID was a disrupter of life once known, but I'm truly grateful for alums like Oliver Carr ('92) for creating an opportunity when the employment market appeared grim for many."
Prior to MIT, 'Kayode graduated from the University of Lagos with Bachelors and Masters degrees in Architecture where he researched designing buildings for community use. After this, he worked for 5 years at Consultants Collaborative Partnership (CCP), an African building consultancy company, where he was tasked with software and technology management, championing the transition of the company workflow into an intelligent model-based process.
Congratulations, 'Kayode. The CRE looks forward to seeing you thrive in your new role and tracking your continued professional success.