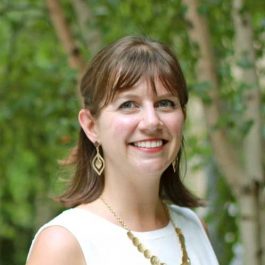 Bettina
Urcuioli
Director of Administration and Finance
Bettina Urcuioli is the Center for Real Estate's Director of Finance and Administration. She began a career at MIT in 2009 and has worked in the School of Architecture and Planning, the School of Engineering, and the School of Humanities, Arts, and Social Sciences. Between 2009 and 2015, Bettina was based in the Department of Urban Studies and Planning, where she supported two department heads, the Senseable City Lab, CoLab, and the Malaysia Sustainable Cities Program.
Prior to joining the CRE, she served as Sr. Program Manager for Prof. Giovanni Traverso in the Department of Mechanical Engineering, overseeing a major multi-year, multi-PI award to develop a novel ingestible resident device under the DARPA Adapter program.
She was Program Administrator for the Knight Science Journalism Fellowship where she supported their international and domestic fellows, managed special initiatives and sponsored projects, and conducted business management for the program's digital magazine, Undark.
Bettina holds a Master's in Art History from the University of Western Ontario and completed her Bachelor's in Arts at Indiana University, Bloomington. She lives in Milton, MA with her husband and their two children.