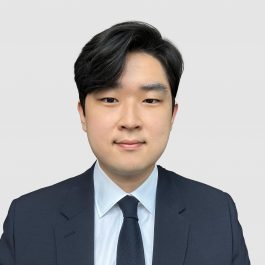 Daniel (Chan Yong)
Lee
MSRED Candidate 2024
M.Arch, Yale School of Architecture
Political Science Degree (minor in Architectural Studies) University of Chicago
Daniel is a former M.Arch I student at the Yale School of Architecture with an interest in the intersection between clean energy, finance, architectural technology, and space exploration. Daniel has conducted research for the AMPS (Active Modular Phytoremediation Systems) under the Yale CEA (Center for Ecosystems and Architecture), and wrote for the Yale CEFF (Clean Energy Finance Forum).
Looking ahead, his primary interests are to explore pathways to finance and develop tech-tethered assets such as controlled environment agriculture and other foundational, infrastructural assets while maintaining a design perspective from his architectural background and a thematic interest in space.
Daniel will be in a summer residency program at the Autodesk Technology Center in Boston, conducting fabrication-related research under the Yale Center for Ecosystems and Architecture.
Daniel graduated from the University of Chicago in 2022 with a major in Political Science and a minor in Architectural Studies before attending the Yale School of Architecture's M.Arch I program for a year. Daniel is a LEED Green Associate.