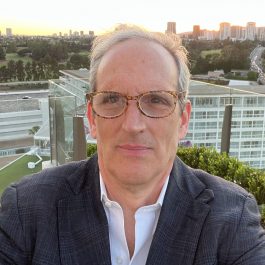 Jacques Gordon (MIT '87) joined the MIT Center for Real Estate (CRE) as our first "Executive-in-Residence" for in Fall 2022. He was appointed as a Lecturer at the Center on January 1, 2023. As a Lecturer, Jacques teaches, "Real Estate Portfolio Management: Principles and Practice" in its MSRED program, and advises master's students on their thesis research.
Jacques was a Global Strategist for LaSalle Investment Management, a global real estate investment manager with $82 billion in assets under management. LaSalle is an affiliate of the global real estate services firm, JLL, and had been a Center Partner for over 20 years. At LaSalle, Jacques had been responsible for the macro strategy and micro research used to guide investment decisions in 30 countries.
He announced his retirement from LaSalle and will continue to serve on the Boards of the JLL Income Property Trust, The Real Estate Research Institute, and The Institute for Urban Research at the University of Pennsylvania. He currently co-chairs the Social Impact committee at PREA and serves as a founding member of LaSalle's Climate Risk Task Force.
Jacques received the "Graaskamp Award" from the Pension Real Estate Association (PREA) for his contributions to real estate research and education. He originated the Jones Lang LaSalle Global Transparency Index in 1999, which has become the world standard for understanding international real estate. Jacques received his PhD from MIT's Department of Urban Studies and Planning, MSc from the London School of Economics and Political Science and a BA from the University of Pennsylvania.