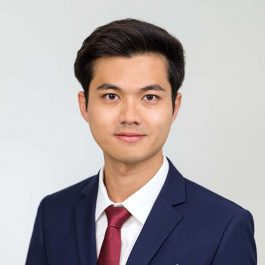 Earn (Khanachai)
Kittisorayut
MSRED Candidate 2024
Bangkok, Thailand
B.S., Architectural Design, Chulalongkorn University
Khanachai has a strong passion for real estate development. He joins the MIT MSRED program with an ambition to learn and develop sustainable built environments to enrich the quality of life for underprivileged people.
Born and raised in Bangkok, Khanachai acquired a solid foundation in architecture through an experience in architecture school, a student exchange program at Meiji University in Tokyo, international design competitions, and a profession as an architect.
After mastering skills in architecture, he took a deep dive into the real estate industry. Working as a real estate consultant at CBRE, he specializes in property market research and analysis, workplace strategy, and real estate development. Over four years of experience in the real estate industry, he has conducted and led over 30 real estate advisory projects for leading international property developers and investors – projects ranging from small villas in remote resort destinations to large-scale mixed-use developments in city centers.
At MIT, he aspires to expand his knowledge in the development and financial aspects of mixed-income and affordable housing. He aims to introduce such development schemes to Thailand in the hope of improving the quality of life for people in need and combating socioeconomic problems in developing countries.
In his free time, he enjoys developing his pastime startup project – Urban Matter (https://urban-matter.glitch.me) (i.e., a web application for browsing and tracking urban development projects in a city) as well as playing sports and doing outdoor activities.
Khanachai is the recipient of the Prologis Fellowship award for the 2022-2023 academic year.