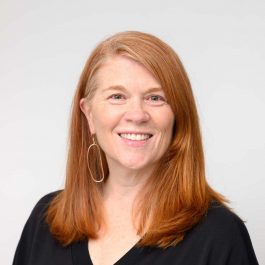 Mary
Hughes
Graduate Academic Administrator
Mary Hughes is the Graduate Academic Administrator for the MSRED Program. She works directly with the Graduate Officer to manage all aspects of the program, including recruitment, admissions, programming, academic records, and thesis submission. Mary is the first point of contact for prospective and current students and liaises with various departments across the institute including the Registrar, the Office of Graduate Education, the International Student office, and the School of Architecture + Planning.
Mary has extensive academic administrative experience. She previously served as the Administrative Officer and Graduate Program Manager at the School of Architecture at Northeastern University. Prior to that, she was the Visual Resources Librarian for the Department of Art + Design.
Mary has an BFA from Boston University and MFA from Massachusetts College of Art. She is still active in her studio practice and exhibits her work regularly.