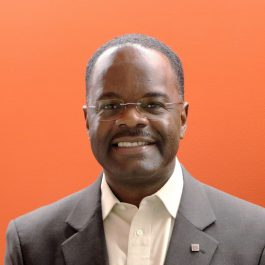 R. Kelly
Cameron, EdD
Career Development Officer
As the career development officer in the MIT Center for Real Estate (CRE), Kelly is responsible for the strategic planning and operational processes related to professional development training and career progression of students in the Master of Science in Real Estate Development (MSRED) program. Liaising externally, Kelly creates pathways for industry experts to serve as guest lecturers and presenters to lead seminars involving the built environment and the concept of "city-making" around the world. Even more, Kelly plays a substantial role in bolstering relationships with industry leaders and among alumni professionals to advance the career interests of matriculating MSRED students.
Prior to joining CRE, Kelly has worked in secondary and post-secondary education for more than a decade, led international discussions on the role of higher education institutions, and published research articles on education equity. Most notably, Kelly is a veteran US Air Force member with service recognition in Desert Shield/Desert Storm. Educationally, Kelly holds a BSc in Aviation and Management, an MSc in Leadership and a doctorate in Educational Leadership. As an organizational leader, Kelly is a board member for several Boston area nonprofit organizations and currently serving as a Gov. Baker appointed trustee at Bunker Hill Community College.
In 2022, he joined a talented group of professionals as a thought leader on the newly formed Massachusetts Baby Bonds Task Force.