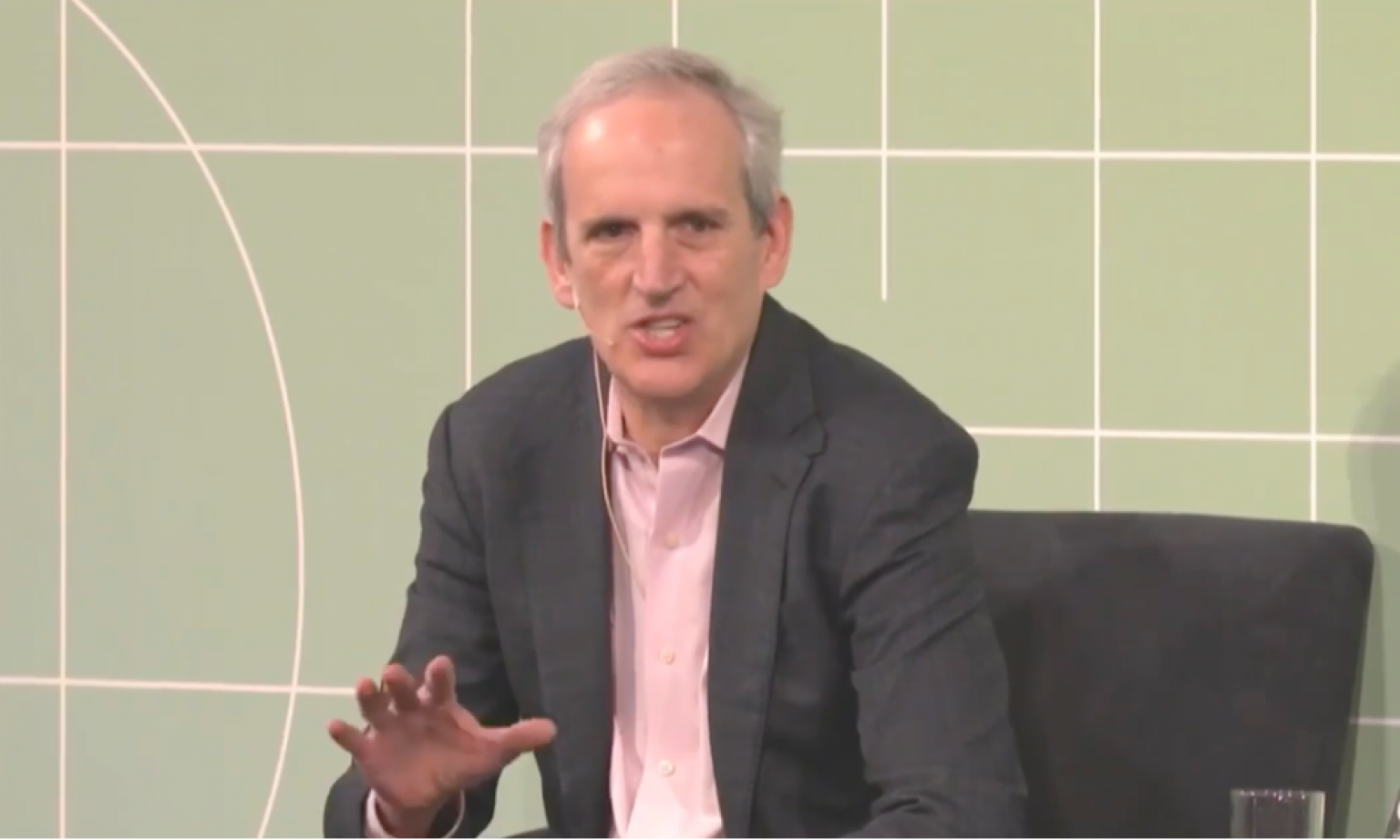 Jacques Gordon presents to 500 at Columbia GSB-Goodwin conference
In The News
CRE Lecturer, Jacques Gordon presented, "Climate Risk: Integration in the Investment Process" along with Ahmad Wani at the Columbia GSB-Goodwin Real Estate Capital Markets conference on March 29th, 2023, in New York.  The event garnered a large audience of over 500 capital markets professionals from across the US and Canada. .
Gordon's presentation was in between the Keynotes from Scott Rechler CEO of RXR, Chris Mayer (GSB) and Eric Rosengren (MIT Golub Center for Finance & Policy). The Keynotes were focused on the current banking situation in the US and Europe, which is a timely topic for this audience of investors and lenders.  Amid this conversation, Gordon and Wani raised the flag that climate risk is an important consideration too, "Think about the business interruption that goes with any climate event, when you do, you see that both owners and occupiers have got to pay attention to these things," said Gordon. He explained how insurance costs have risen by double-digits every year over the last 11 years. In 2023, insurance rates will be up another 20% in high-risk areas, "It's not over yet." said Gordon. Speakers Rosengren and Mayer confirmed what was learned in last December's CRE Climate and Real Estate conference—that the Federal Reserve is very focused on the risks to the banking system due to climate change. 
Co-presenter, Ahmad Wani, is a client of Goodwin —a brilliant scholar who, like Dr. Andrea Chegut, is interested in large data sets with multiple intersections. His "One Concern" climate risk tool takes supporting infrastructure, power grids, and transportation into account. At the conference, Wani demonstrated how the tool functioned – showing that two nearby properties can have very different business interruption scores based on where and how the building receives power (underground vs. overhead power lines). Wani has a PhD in Engineering from Stanford, and command of how different data sets intersect to affect building operations during a weather crisis.
Gordon will be speaking next at the ULI Summit conference in Australia (May 4+5) on global urban futures and the MIT World Real Estate Forum (June 15+16) on investing in sustainable development. The Center is working diligently on Climate and Real Estate research, leveraging industry and researchers from MIT and abroad.