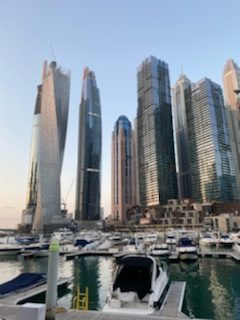 The IAP Experience
Over the January 2023 MIT Independent Activities Period (IAP), MSRED '23 student, Carlos Augusto Mejia Martinez, participated in an internship with Center partner, Majid Al Futtaim in Dubai, UAE. Carlos worked in the Properties division as their Valuation Associate Intern. Majid Al Futtaim is a holding company operating shopping malls, retail, and other leisure establishments through-out the Middle East and North Africa (MENA). The properties division develops, owns, and manages shopping malls, hotels, and master-planned residential communities. Carlos worked with Peter Stebbings, Director of Valuation (formerly with JLL), Samuel Cross, Valuation Associate, Georges Sabine, Investment Associate (formerly with Goldman Sachs), Enrique Pavel, Director of Investments (formerly Unibail Rodamco), and Ahmed El Shame, CFO.
"Being able to explore a different market and a different world was undoubtedly an enriching experience."

Carlos Mejia '23
Project-Based Learning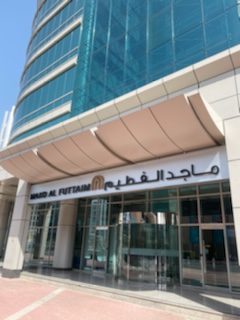 Carlos was given three high-level projects during the internship in Dubai. He helped to determine non-core assets to divest from, valued retail assets to negotiate leases, and researched retail performance in the last 10 years within the MENA, European and US markets. Carlos, being familiar with more modest-size development projects as a real estate (RE) professional in Latin America, observes, "MENA is a huge market on its own, given to unreal liquidity access and government visions that align with private investors." With this experience, Carlos is better aligned to take a deeper dive into his RE interests and the next steps in his career path.
The projects Carlos engaged in provided insight into the investment-side of RE. He learned about cap-rates, how companies can divest in assets to supply cash-flow for new investments, and valuation to bring up the value of their current assets and better negotiate rents. His research into the mall performance in the second half of 2022 found lower earnings, "generated by high interest rates, [which] has affected the international market due to consumers lacking or fearing spending." Carlos truly took the opportunity to ground his MSRED learning into real-world practice.
Expanding Career Possibilities
"Being able to explore a different market and a different world was undoubtedly an enriching experience," Carlos expressed gratitude at being able to participate in this opportunity offered in IAP. His favorite part was the exposure to these massive development projects, "Participating in multibillion dollar deals is a game changer," he said. One asset he analyzed, the Mall of the Emirates, has its own Ski Slope; another new mall development in Saudi Arabia is a 3-billion-dollar investment. This provided Carlos a new vision of what is possible in the RE industry when people, government, and industry collaborate to build something unique and monumental.
Carlos is from Cartagena Colombia and holds a BS in Civil Engineering from Universidad de Los Andes in Bogota. This semester at MIT, he plans to focus on the financial aspects of RE, including private equity and investment. He aspires to create pathways for RE investors in Latin America to reach US markets and vis versa, "there is still a long way to go, given to the novelty of many RE niches that were unknown to me before engaging my masters."