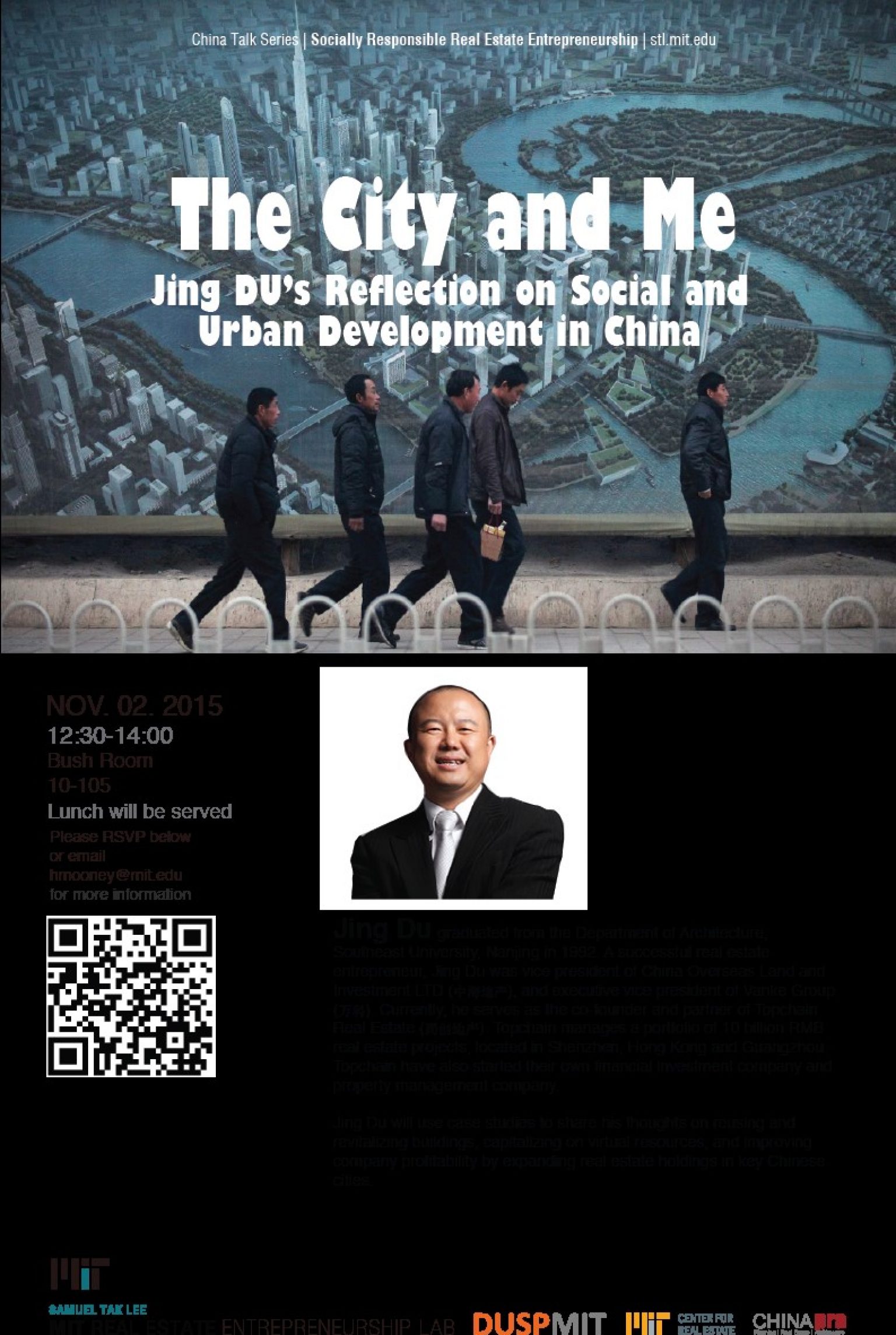 "The City and Me" with Real Estate Entrepreneur Jing Du
In The News
Join us for "The City and Me," a presentation by Mr. Jing Du who will discuss his experience of urban development in China.  A successful real estate entrepreneur, Jing Du has worked for top real estate firms in China such as Vanke, and currently serves as the co-founder and partner of "Topchain Real Estate." Jing Du will use case studies to share his thoughts on reusing and revitalizing buildings, capitalizing on virtual resources, and improving its company's profitability by expanding real estate holdings in key Chinese cities. Lunch will be served.
When: November 3, 2015, 12:30-2PM
Where: Bush Room, 10-105
Please e-mail hmooney@mit.edu for more information.