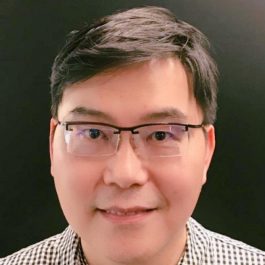 Wen-Chi
Liao
Visiting Associate Professor
Wen-Chi Liao is Associate Professor of Real Estate at NUS Business School, National University of Singapore. He is also a Visiting Associate Professor at MIT Center for Real Estate, Massachusetts Institute of Technology. Wen-Chi obtained a Ph.D. (Economics) from the University of Minnesota, M.Econ (1st Class Honours) and M.Comm (Finance & IT) from the University of Sydney, and B.A. (Economics) from Soochow University, Taipei.
Wen-Chi's research areas include urban economics and regional science, real estate economics and finance, industrial organization, and transportation. He publishes in leading urban and real estate journals including Journal of Urban Economics, Urban Studies, Regional Science and Urban Economics, Real Estate Economics, Journal of Housing Economics, and Journal of Real Estate Finance and Economics. He serves in the International Journal of Strategic Property Management and Journal of Property Research's editorial board.
Wen-Chi has contributed to the academic and research development of NUS through leadership roles and committee works. He was Deputy Director of the Institute of Real Estate Studies, and Ph.D. Director, Deputy Head (Research), Deputy Head (Academic), and Academic Director (B.Sc. Real Estate) of the Department of Real Estate. He was the founding director of NUS-URA Urban Planning 101, an executive training for new urban planners of Singapore Urban Redevelopment Authority. He directed Asian Development Bank's 2017 Effective Urban Infrastructure Programming for Asian city mayors, in collaboration with Singapore Ministry of Foreign Affairs and ADB's City Development Initiatives for Asia. He organizes MIT Asia Real Estate Initiative's first Asia Real Estate Symposium in Cambridge MA, 2023.
Being an educator, Wen-Chi takes his teaching seriously. He received School Teaching Excellence Award in 2015 and 2019 and a distinguished instructor award from the Department of Economics, University of Minnesota. He also mentors student leaders and supervises student CCA activities in performing arts, productions, and domestic and international community services.