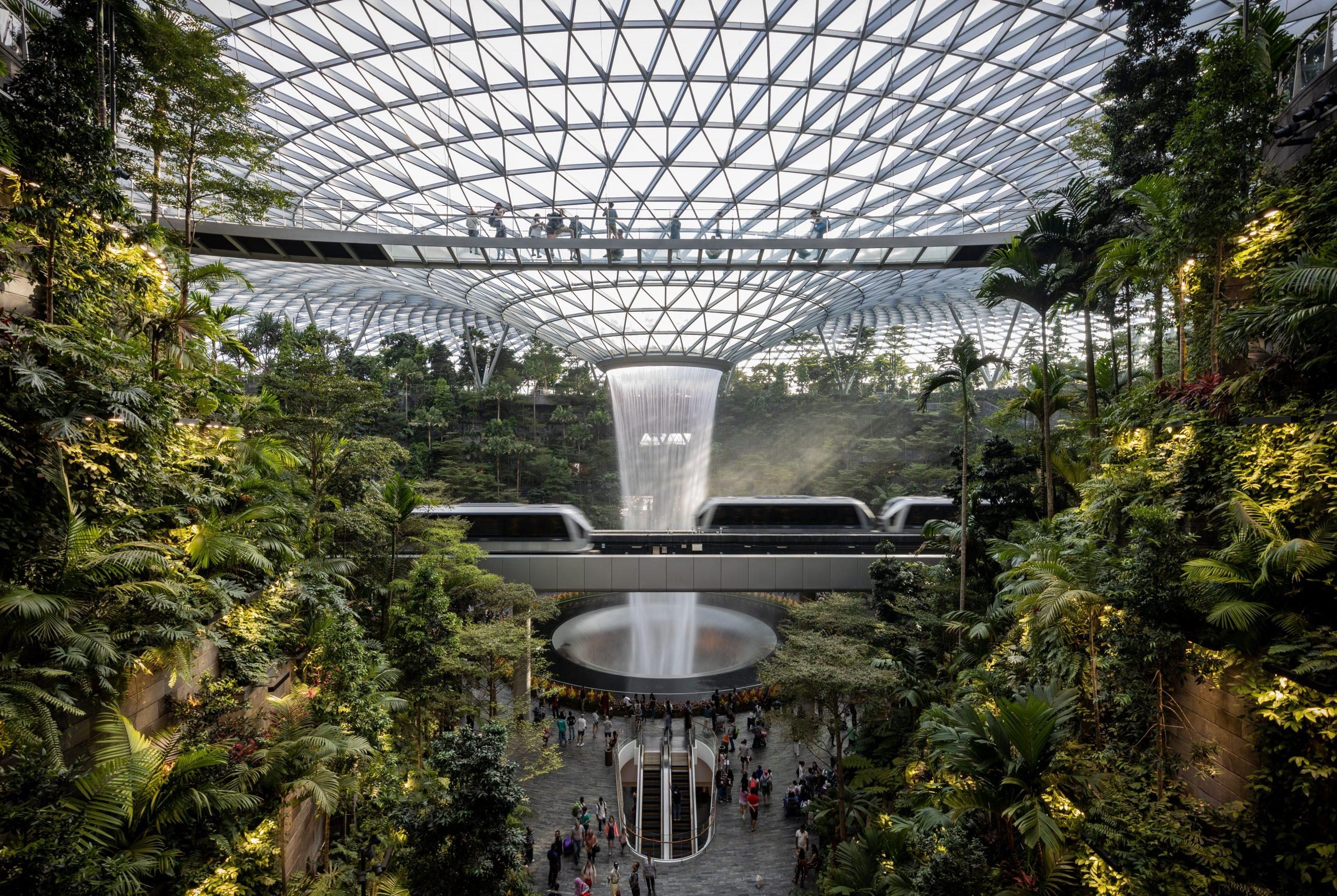 MIT Asia Real Estate Initiative Inaugural Symposium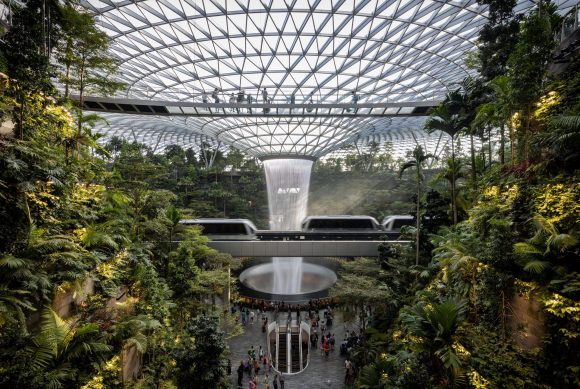 MIT Asia Real Estate Initiative Inaugural Symposium
Date:
July 31 - August 01, 2023
The Massachusetts Institute of Technology launched the Asia Real Estate Initiative at the MIT Center for Real Estate in 2022. As international travel restrictions have eased, the Center is hosting its Asia Real Estate Initiative Inaugural Symposium on MIT campus from July 31 to August 1, 2023, aiming to advance research and engage scholars on a global level.
The committee received an overwhelmingly large number of full-paper submissions, from which we were able to select 12 high quality papers into the program. We are grateful to the support from colleagues in academia and thank Professor Edward Glaeser, Matthew Kahn, Sumit Agarwal, and Susan Wachter for being the symposium's keynote speakers. The program is proudly presented below.
Hotel accommodations are available under our room block discount at the Marriott Hotel Cambridge: BOOK ONLINE. Questions or inquiries regarding symposium logistics, may be directed to Karenina Juarez, Events Associate, MIT Center for Real Estate.
Quick Links
Keynote Speakers
Committee Members
Presenters
Discussants
Session Chairs
Industry Roundtable Speakers
Sunday, July 30, 2023
time
session
All Day
—
Hotel Check-In
Boston Marriott Cambridge
50 Broadway, Cambridge, MA 02142
5:30 PM – 8:00 PM
—
Welcome Cocktail Reception
Area Four
Beer, Wine, Pizza, and Small Bites
500 Technology Dr, Cambridge, MA
Monday, July 31, 2023 | Day 1
TIME
Speaker
session
–
Morning Sessions
–
8:45 – 9:45
–
Breakfast
9:00

9:15
Prof. Siqi Zheng

Prof. Edward Glaeser
Welcome

Keynote: Cities and Infrastructure
9:45
–
Break
10:00 – 11:20
Chair: Michael Seiler


Allan Hsiao (Discussant: William Wheaton)

Eunjee Kwon, Amanda Ang, Siqi Zheng (Discussant: Ralph Siebert)
Session 1: Sustainable Cities and Real Estate

– Sea Level Rise and Urban Adaptation in Jakarta

– Impacts of Asian Immigrants on School Performance and Local Housing Markets in the U.S.
11:20
–
Tea Break
11:40
Chair: Sahil Gandhi


Jiro Yoshida, Miki Seko, Kazuto Sumita (Discussant: Stephen Malpezzi)


Wen-Chi Liao, Kecen Jing, Yilan Luo (Discussant: Siqi Zheng)
Session 2: Housing Affordability and Urban Sustainability

– Underutilized Housing in an Aging Society: How Bequest Motives Affect Housing Choices

– Suburban Housing Creation: Result of Transit Network Expansion in Central City
13:00 – 14:00
–
Lunch
13:20 – 13:50
Prof. Sumit Agarwal
Keynote: Household Sustainability
–
Afternoon Sessions
–
14:00
Chair: Williams Hardin


Zhenguo Lin, Lin Zhou, Jianshuang Fan (Discussant: Jing Cao)

Vaidehi Tandel, Sahil Gandhi, Anupam Nanda, Nandini Agnihotri (Discussant: Geetika Nagpal)
Session 3: Household Behaviors in Real Estate Markets

– The Value of Clean Air: Evidence from Chinese Housing Markets

– Do mandatory disclosures squeeze the lemons? The case of housing markets in India
15:20
–
Tea Break
15:40 – 17:00
Chair: Vinicios Sant'Anna


Yi Fan, Sumit Agarwal, Wenlan Qian, Tien Foo Sing (Discussant: Sisi Zhang)


Xi Yang, Ang Sun, Emma Zang, Zitong Wang (Discussant: Liang Peng)
Session 4: Real Estate Policy and Social-Demographic Dynamics

– Like Father Like Son? Social Engineering and Intergeneration Mobility in Housing Consumption

– Housing Wealth Allocation and Household Decisions: Evidence from China
18:30
–
Symposium Dinner
JULY 31 | MIT MEDIA LAB
Tuesday, August 1, 2023 | Day 2
time
speaker
session
–
Morning Sessions
–
8:45 – 9:45
Breakfast
9:00


9:15
Prof. Michael Seiler


Prof. Matthew Kahn
Address from JRER Editor

Keynote: Accelerating the Pace of Climate Change Adaptation Progress in Asia
9:45
–
Break
10:00
Chair: Lan Deng


Lina Meng,Yongheng Deng, Lu Lin (Discussant: Jeffrey Cohen)

Hefan Zheng, Rongjie Zheng, Xinru Yin, Jing Wu (Discussant: Rui Wang)
Session 5: Recent Challenges in Chinese Housing Markets

– Pricing the Flood Risk: Evidence from the Real Estate Market in China

– Unused Housing in Urban China and Its Carbon Emission Impact
11:20
Tea Break
11:40
Chair: Nan Li

Qinghua Zhang, Zhi Wang (Discussant: Ying Chen)

Prashant Das, Anirban Banerjee, Franz Fuerst (Discussant: Soon Hyeok Choi)
Session 6: ESG and Sustainable Real Estate

– Build up a Metropolis: Land Use Regulations, Spatial Mismatch, and Welfare

– Who Bears Cost of Green Policies? Green Office Rental Contracts, and Mandatory ESG Disclosure in India
13:00 – 13:15
Prof. Siqi Zheng
Closing Remarks (Academic Portion)
Afternoon Sessions
13:20 – 14:20
–
Lunch
13:40 – 14:10
Prof. Susan Wachter
Keynote (Academic & Industrial)
14:30 –
15:30
Prof. Susan Wachter, Prof. Sumit Agarwal, Qian Wang, David He, Jacques Gordon (Moderator)
Industry Roundtable Discussion
AUGUST 1 | MIT MEDIA LAB
Directions from Logan Airport to Hotel
Boston Marriott Cambridge direction: 7 mi West (50 Broadway, Cambridge, MA 02142)
Public Transit (Recommended):
Take SL1 (Silver Line Bus with free fare when leaving airport)
Get off at South Station (6 stops)
Take Red Line to Alewife (fare: $2.40)
Get off at Kendall Square (4 stops)
Directions by car (Sumner Tunnel is closed, allow extra time for travel):
Follow signs to Ted Williams
Tunnel/Route 90 W (Mass Pike).
Take I-93 N to MA-3 S/Longfellow Bridge.
Take the MA-3 N exit from MA-3 N.
Continue on MA-3 S/Longfellow Bridge.
Drive to Main St in Cambridge
Estimated Car Service: $45+ (one way)
Parking
On-site parking available at Marriott for $58/day by valet.
Off-site parking Kendall Center Green Garage (.1 Miles)
Venue Location
MIT Media Lab
East Campus
Building E14, 6th Floor
75 Amherst St.
Cambridge, MA 02139